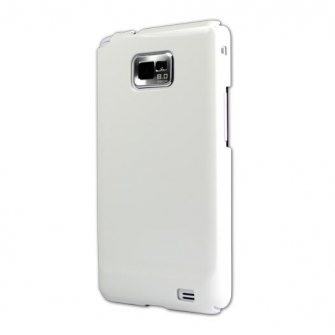 Samsung Galaxy S2 Case "Slim Glossy"
Customised Samsung Galaxy S2 Cases "Slim Glossy" from artcover distingiush themselfs by their particularly thin design  and their scratch resistant and glossy surface.
protective hardcover
high-class quality product
scratch resistant 4C-print around the corner
free access to all Ports and Sensors
light, durable, catchy, thin
glossy
24.90 £
Customised Samsung Galaxy S2 Cases
Individually designed Samsung Galaxy S2 Cases are a perfect present idea for every occasion. What makes a present perfect? It should be personal and, if possible, unique. It should express the special relationship between you and the recipient, and it can't hurt if it is useful. Well, taking that into account, an individually designed artcover Samsung Galaxy Case is going to outshine even the self-made candlestick. Choose a picture of an occasion you have been to together and have it printed on a stylish and high-quality Samsung Galaxy Case – and you will make someone happy! Just make sure that you know which type of mobile phone your friend uses and check on our product site whether the right case is available. At the moment we stock iPhone 5 Cases, iPhone 4 Cases, iPhone 3 Cases, Samsung Galaxy S3 Cases, Samsung Galaxy S2 Cases, Samsung Galaxy S1 Cases, HTC Desire Protective Cases, Blackberry Bold Protective Cases, and Blackberry Curve Protective Cases.