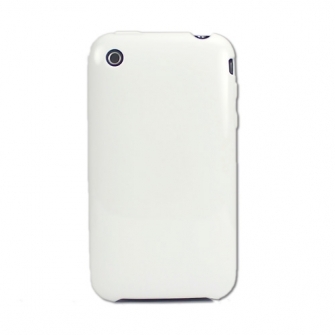 iPhone 3 Case "Slim Glossy"
Customised iPhone 3 Cases "Slim Glossy" from artcover distingiush themselfs by their particularly thin design  and their scratch resistant and glossy surface.
protective hardcover
high-class quality product
scratch resistant 4C-print around the corner
free access to all Ports and Sensors
light, durable, catchy, thin
glossy
24.90 £
iPhone 3 Case "Slim Glossy"
The iPhone 3 Cases from artcover fit your phone like a glove, without being too bulky. Lots of iPhone 3 Cases destroy the beautiful design of your telephone – but not so the thin but extremely resistant iPhone Cases from artcover. The iPhone 3 Case is easy to click onto your phone and just as easy to remove again, without doing the slightest bit of damage to your phone. In contrast to skins and stickers, it is possible to change the iPhone 3 Case any time you like and to suit whatever mood you're in – mornings an iPhone 3 Case with a cool statement for your teachers at school, and evenings, an iPhone Shield with a photo of your best beloved!