Personalised iPod Touch 4 Cases
There are an incomprehensible number of iPod Touch protective cases on the market, in every conceivable form and colour. Only a very few are really original – after all, the vast majority are produced in China as cheap and mass consumer goods. iPod Touch Protective Cases from artcover in contrast are really original, because you create them yourself as one-of-a-kind. iPod Touch Protective Cases with the childhood photo of your Grandma or the pattern of your rain boots exist nowhere else on the planet. It's impossible to better match your taste; it's impossible to have a more unique iPod Touch Cover - upload your own picture now, and design your individual iPod Touch Case. If you have other mobile devices in addition to your iPod Touch, browse through our products page, to see if you can't find a sleeve for this product and order it at the same time. We currently offer iPhone 5 Covers, iPhone 4 Covers, iPhone 3 Covers, and Samsung Galaxy S3 Covers, Samsung Galaxy S2 Covers, and Samsung Galaxy S1 Covers. We also offer still HTC Desire Covers and Blackberry Covers. If you can't find your mobile phone in our list, check back with artcover again soon, we make every effort to constantly expand our range!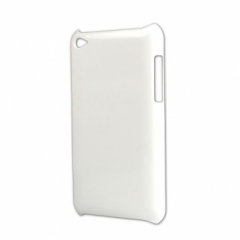 Product details
protective hardcover
high-class quality product
scratch resistant 4C-print around the corner
free access to all Ports and Sensors
light, durable, catchy, thin
glossy
more informations →
Design your own iPod Touch 4 Case
Want to design your own iPod Touch Cover? No problem at artcover. Just upload your favourite picture from your computer into our configurator and create your own iPod Touch Cover. You'll find the configurator to design your own iPod Touch Cover here. Once you've uploaded your picture, you can scale it freely – that means, you can move it around on the picture of the iPod Touch Cover that you see in the background, until you are satisfied with how it looks. You can also add up to thee different text fields to your iPod Touch Cover with your individualised messages, and move these around and scale these freely as well. Please note that we only print messages on the front side of the iPod Touch Cover. Once you're done designing your iPod Touch to your satisfaction, you're just the famous three steps away from completing your original. Enter your information, choose your payment method, confirm everything, and in just a few days you'll have your individually designed iPod Touch Cover in your letterbox.