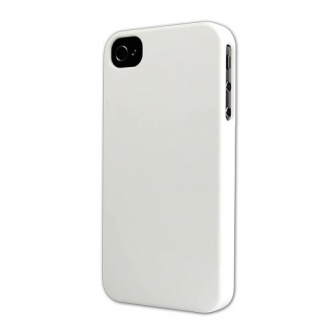 iPhone 4 Case "Slim Matt"
Customised iPhone 4 Cases "Slim Matt" from artcover distingiush themselfs by their particularly thin design  and their scratch resistant and matt surface.
protective hardcover
high-class quality product
scratch resistant 4C-print around the corner
free access to all Ports and Sensors
light, durable, catchy, thin
matt
24.90 £
iPhone 4 Case "Slim Matt"
In our configurator, you can design your own iPhone 4 Protective Case. And, you can either use your own pictures to do it, or take inspiration from one of the many designs of our Community Artists. Just click through…. If you're interested in one of our designs for the creation of your iPhone 4 Protective Case, then click, in the detailed view of this design, on the button "Place Design on Case Now" and, snap, you're done. You can use this design as the basis to create your completely personalised iPhone 4 Protective Case. And that's how to get your own original!
Customised iPhone 4 Cases
Individually designed iPhone Cases are the perfect present - individual and original, who wouldn't like to give that as a present? Christmas again, already? New friend a year older, and no idea what to give? Yet another relative's birthday, again? A present that underlines your personal relationship to the recipient, place something special, something individual, under the Christmas tree, something unique that exists nowhere else on the planet, wouldn't that be perfect? No problem with an individually designed iPhone 4 Case as a present. Design your personal artcover iPhone Case with pictures of the best moments you've shared with the birthday boy or girl. You and your best beloved's matching iPhone Cases, or the best picture from your last holiday together, your dog and family, Grandma, or sunset in Shanghai – give your fantasy free reign – surprise the others with your individually created iPhone Case as present idea. If you have another mobile phone that you'd like a Case for, browse through our Product Overview to see if we have it on offer. We currently offer iPhone Cases (iPhone 5 Cases, iPhone 4 Cases, iPhone 3 Cases, iPod Touch Cases), and Samsung Galaxy Cases (Samsung Galaxy S3 Cases, Samsung Galaxy S2 Cases, Samsung Galaxy S1 Cases. We also offer HTC Desire Cases and Blackberry Case.