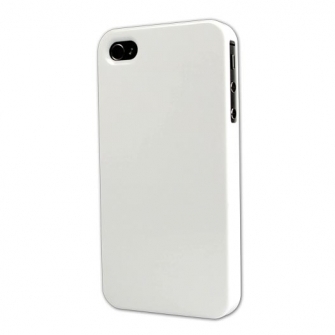 iPhone 4 Case "Slim Glossy"
Customised iPhone 4 Cases "Slim Glossy" from artcover distingiush themselfs by their particularly thin design  and their scratch resistant and glossy surface.
protective hardcover
high-class quality product
scratch resistant 4C-print around the corner
free access to all Ports and Sensors
light, durable, catchy, thin
glossy
24.90 £
iPhone 4 Case "Slim Glossy"
Individually designed iPhone 4 Sleeves from artcover not only protect your iPhones from damage, but also give it a chic and unique look. Customised products, that is, products that allow you to link your personal style to, and make a personal statement with the product of your choice, are super-in! Everyone is familiar with the experience of seven people dashing for their phones when a mobile phone rings in a room, because they all have the same ring tone. With an individually designed iPhone Sleeve, you'll in future be the only one who doesn't have a boring silicone case or something of the sort, but your own stylish original! If you don't have an iPhone 4, don't let that stop you. Browse under "Products" through our assortment. We currently offer iPhone 5 Cases, iPhone 4 Cases, iPhone 3 Cases, iPod Touch Cases, and for Samsung, Samsung Galaxy S3 Cases, Samsung Galaxy S2 Cases, Samsung Galaxy S1 Cases. We also offer HTC Desire Cases and Blackberry Cases. We're constantly working at expanding our range, so come back often and design your sleeve with a leather motif, the pattern of your tie, or a family photo - you decide on the design of your iPhone Sleeve.
Design your own iPhone 4 Case
At artcover you can design your own iPhone cover. Upload your own picture into our configurator by pressing the button "Individually Design" and choosing your favourite picture from your computer. Using the configurator you can design your own iPhone Cover by moving and scaling your uploaded picture on your cover, adding text to the picture, scaling the text or for example adding a sepia tone to the picture. Have fun designing your individual iPhone Protective Case.